Are you looking for the best delivery courier service?
Choosing the right delivery courier service for your business is one of the most crucial decisions you can make. The delivery courier company will  be the final contact stage between your business and your customers. 
Regardless of the level of service you give, if your delivery courier service fails to deliver the orders efficiently, your customers may have a poor experience and decide not to buy from you again.
To assist you in making an informed decision, we've compiled a list of the top 5 best delivery courier services in Malaysia. These companies offer some of the best packages, and with the most positive customer feedback.

Pos Laju is a local and international courier service providing 8 different package options which range in their pricing and features. They also offer a pick-up service at no additional cost. 
If you do not have the time to wait for a delivery, clients have the option to drop off their parcel at the various approved drop-off locations such as a 7-Eleven or their local post office.
You also have a few options when it comes to payment choices. You can use cash, credit card, or if  you don't have one, you have the choice of topping up your account via bank deposit. 

Lalamove is one of Malaysia's top courier services with over 40,000 drivers working with them. So it wouldn't take long for the system to match you with a driver in your neighbourhood. They can assist by connecting you with their drivers, resulting in you being able to provide deliveries to your consumers and clients at a reduced cost.
You'll be given a choice of vehicle based on the size of your package. The pricing will vary depending on the size of the package; however the rates should be affordable to most.

BungkusIT is a local delivery service that attempts to provide a cheap alternative for small and medium sized businesses. They offers access to a number of restaurants as well as the ability to order from anywhere. The BungkusIT Roadies will buy you anything as long as you know where to find it and it fits on a motorbike.
Their services are quite inexpensive as well. You only need to pay for a delivery fee (based on distance) and the food which is the same price as dining in at the restaurant.

Borzo (previously known as MrSpeedy) provides an amazingly fast delivery service to all destinations in Peninsular Malaysia, as its previous name suggests.
You can book your delivery so that it will be picked up when you feel like it, without signing a contract. Their technology will select the highest-rated and closest courier in your area.
Moreover, Borzo provides 3 vehicle options: motorbike, car, and lorry – depending on the size and weight of the item. This allows the parcel to be delivered in the safest, fastest, and most optimised way.
In terms of payment, Borzo offers the option of cash and digital transaction via e-wallet and bank transfer; allowing the customer to pay the way they are most comfortable with. 

DelyvaNow is a booking app platform that helps to narrow down your options when it comes to delivery services.
They do this by showing which delivery services are available to you when you insert the necessary information; such as where you're delivering from and the destination of the parcel (postcode or full address).
There's plenty of courier services to choose from throughout Malaysia that offer different kinds of services, so consumers may choose whichever that fits their needs through DelyvaNow. 
Regardless of whether you choose one of the services we recommended above or the many others that are available, you can be assured that your package will be transported or delivered correctly. Thanks to Malaysia's best courier services, you'll have one less thing to worry about.
If you are interested in utilising these delivery couriers for yourselves, whether as a seller or as a buyer, you will be pleased to know that Getorders has partnered with the majority of the top courier services mentioned above and is expected to partner up with more great delivery partners in the near future.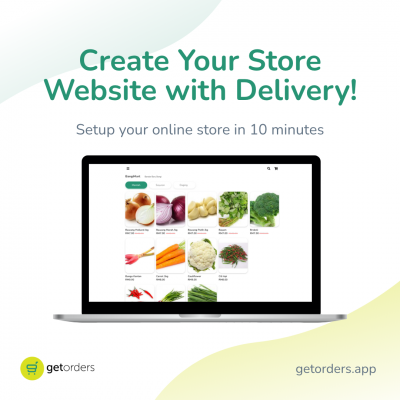 Getorders is a web-based e-commerce platform that allows anyone to set up an online store and sell their products. Getorders helps drive more traffic to your business, allowing you to expand your business into the online market. 
Getorders also provides various features and conveniences to support your online business such as an automated delivery service and customer support team. Our service also includes a tracking map that enables you to know the location of your parcel anytime, anywhere. 
For more information, visit our website at http://ec2-13-251-124-138.ap-southeast-1.compute.amazonaws.com/ today.
Want to try out Getorders FREE for 30 days?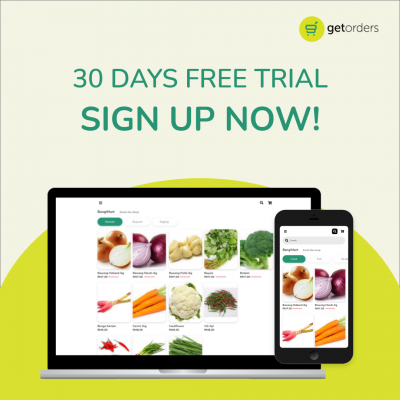 Are you looking for a delivery courier service?
The delivery courier company will be the final contact stage between your business and your customers.
If your delivery courier service fails to deliver the orders efficiently, your customers may have a poor experience and decide not to buy from you again.
Read Here »